SPECIAL ANNOUNCEMENT!
Everyone is invited to tattend the wedding of
Amber Brown & Michael Johnson
at 1PM in the Pool Area this year's con!
Saturday afternoon the happy couple will join as one in nerd-dom forever...and we love them for it!
______________________________________________________________________________________________________
Featured Guests:
Colin Baker
The 6th Doctor Who!
     The amazing Colin Baker has made a fantastic career in film and television.  His most iconic character was that of the 6th Doctor Who on the long running BBC science fiction series.  Beloved by fans for decades, Colin is always a favorite at conventions and Dr. Who events world wide.  He was recently seen in "The Five Doctors Reboot" and his latest film, "Shadows of a Stranger" will debut this year.  We are excited to have him at this year's con and we are sure Tyler, TX will never be the same afterwards!
---
Kris Holden-Ried
     Kris is an amazing actor and athlete.  He has starred in "Underworld Awakening", "Lost Girl", "Night of the Demons 3" and "The Tudors" to name a few.  He is a Canadian born gentleman with an easy going, likeable style and flare.  His character on Lost Girl is "Dyson" the Fae Werewolf and he plays it so well it almost makes you believe he will sprout fur and fangs at any moment.  When Kris isn't acting, he enjoys adventure, traveling, and being outdoors. Some of his interests include sailing, scuba diving, surfing, and yoga, with one of his favorite films being Gandhi. If he could work with anyone, it would be some of the great, classic directors, such as Scorcese, Scott and Spielberg, as Kris would love to transition behind the camera one day. Kris live in Toronto with his son and his Black Labrador, Hopper.   We are very excited to have him at this year's comic con in Tyler!  Make sure you stop by and meet this talented actor and all around good guy!
---
Ksenia Solo
     Ksenia Solo was born in Riga, Latvian SSR, and is of Russian heritage. At the age of five, she moved with her family to Toronto, where she was raised. She studied ballet until the age of 14, when a back injury forced her to stop;  her mother is a former ballerina-turned-actress.  Solo played Zoey Jones on the APTN series renegadepress.com. In both 2005 and 2006, she won the Gemini Award for Best Performance in a Children's or Youth Program or Series for her work on the show.[6] She went on to appear in other Canadian television series and movies, such as the films Love Thy Neighbor and Mayday, as well as guest-starring on the television series Kojak.  In 2010, Solo was cast in Darren Aronofsky's Black Swan, starring Natalie Portman and Mila Kunis. Since 2010, she has starred as Kenzi in the Showcase seriesLost Girl; Solo's heritage and fluency in the Russian language were written into the role. She had a recurring role as Natasha "Tasha" Siviac in Life Unexpected. She was cast as Dodge in the pilot episode of Locke & Key.  She is as beautiful as she is talented and her star is skyrocketing to the heavens!  We are proud and happy to have her come to Tyler, TX for this year's con!
---
Mike Grell
     Amazing comic book author and artist Mike Grell will be at this year's con thanks to sponsor: Ground Zero Comics!  He is a legend in the business, having made the Green Arrom and Green Lantern cool long after many had given up on them!  His work on "The Warlord" and "Legion of Super Heroes' is reknown! Make sure you stop by his booth and visit with him...he has had a fantastic career!
---
     Neil Napier is amazing! He is well known as a star of such films as "300", "Immortals", "Riddick" and has recently landed a lead role in the brand new SyFy channel hit: "Helix". His voice and motion capture work in video games such as "Assassin's Creed III" and "Assassin's Creed IV" is fantastic. Originally from Montreal, he now resides in Ontario, Canada and is fluent in both English and French. Described as funny, charming, and handsome by his fans, Neil is always in high demand and we are tremendously excited to have him at this year's con!
---
     Jennifer Spence is a beautiful Canadian actress. Her acting credits include playing the part of Dr. Lisa Park on the Stargate Universe television series. Other television series in which she has had principal roles are Exes and Ohs, The 4400, Reunion, Write & Wrong, and recurring roles on Killer Instinct and DaVinci's Inquest.
     Immediately following the cancellation of Stargate Universe, Spence joined some other of the show's cast in a pilot of the new show Echoes, produced by Stargate's Mark Savela and Ken Kabatoff. In 2012, Spence had roles in episodes of three network television shows, The Killing, Alcatraz and Supernatural. Spence has a recurring role in the science fiction television series Continuum, which premiered May 2012. Spence will feature in a third season of Continuum and also a film called "Down River", which was written and directed by her husband Ben Ratner.
     We are very lucky to have her aboard for this year's con and we hear her personality matches her beauty.
---
     We are very proud to have Mr. Peter Kelamis as one of our VIP guests this year at the con.  He is not only a talented actor of stage, TV, and Movies, but he is a versatile voice actor and continues to amaze the world through his talented performances.  He is an Australian-born Canadian actor known for playing Dr. Adam Brody in Stargate Universe and Goku in the original English dub of the animated television series Dragon Ball Z. 
     And he is also the voice of none other than YODA in Star Wars: The Yoda Chronicles!
---
Timothy Zahn was born in Chicago in 1951 and grew up in the western suburb of Lombard. He attended Michigan State University in East Lansing, Michigan, earning a B.S. degree in physics in 1973, and moved on to the University of Illinois in Champaign-Urbana, Illinois, for graduate work. He earned a M.S. degree there, also in physics, in 1975, and continued work toward a doctorate. Also in 1975, he began a new hobby: writing science fiction. At first a strictly spare-time avocation, over the next three years he gradually gave more time to it until he sold his first story in December 1978 ("Ernie," Analog, September 1979). In 1980 he left grad school and began writing full time.
           Since then he has published forty-five novels, over a hundred short stories and novelettes, and four collections of short fiction. Best known for his ten Star Wars novels, he is also the author of the Quadrail series, the Cobra series, the Conquerors Trilogy, and the young-adult Dragonback series. His latest books are Cobra Slave, the first book of the Cobra Rebellion Trilogy, and Star Wars: Scoundrels.
          Upcoming books include Cobra Outlaw, the second Cobra Rebellion novel, and A Call to Duty, the first of the Manticore Ascendant collaborations with David Weber set in the Honor Harrington universe. You can contact him at Facebook.com/TimothyZahn.
---
James Ward
     James Ward is an amazing man.  He has developed many role playing game systems in his life...the most famous of which is Dungeons & Dragons.  James is known as the "Godfather of Gaming" and is still writing and producing games to this day.  His latest work, Metamorphosis Alpha, is a stunning sci-fi extravaganza rebooted from the first Science Fiction role playing game ever invented (by Ward of course!)!  He is also the author of several books, including: Pool of Radiance, The Curse of Time, Greyhawk Adventures and more.  He was inducted into the Academy of Adventure Gaming Arts and Design Hall of Fame.  Jim has also worked on the Dragonball Z card game and Westeros Game of Thrones minature rules.  We are incredibly happy to have him at this year's con and cannot wait to see what games he will run! 

Here is the link to click to purchase tickets to Mr. Ward's game sessions: Godfather.  Scroll down to read the scenarios.
---
Theo Crane
aka "Big Tiny" of the Walking Dead
    Theodus Crane is an American actor who portrayed Big Tiny in AMC's The Walking Dead.  He started his professional acting career in 2008 in Atlanta, Georgia, his hometown. He has performed on stage, in burlesque and vaudeville shows, and sideshow acts, and began his film and TV career in 2010. He currently resides in New Orleans, LA. Theodus is also a fighter and holds the amateur world heavyweight title in San Shou, a Chinese form of kickboxing.  He is a fantastic guy and a wonderfully talented man.  We can't wait to meet him!
---
Brian Steward
     He has partnered with Fangoria Magazine to produce an unprecedented exclusive series of art prints featuring some newly painted, reimagined versions of classic horror films including Re-Animator, Cannibal Holocaust, Friday The 13th and many others, as well as prints of his original works. He is also a feature writer for Fangoria and is working on Fangoria's recently resurrected sister publication, GoreZone, as a centerfold and cover artist.  Every Tuesday night at 8 p.m. (central) on horrorradionetwork.com he hosts his own live radio show, "A Bunch of B.S. with Brian Steward". Every week Brian welcomes guests from the fields of film, music and art. Past guests include cast members of AMC's The Walking Dead, Friday The 13th, Dawn Of The Dead, The Texas Chainsaw Massacre, as well as members of the bands Danzig, Type O Negative, The Misfits and Ratt.  The list goes on and on!  This is one heck of a talented man!  Make it a point to chat with him at the con!
---
     Michael Stewart is a professor of United States history at Tyler Junior College. He is a published author with several books and articles to his credit, and has earned Masters degrees in Nineteenth Century European History as well as American History. He was a contributing designer on the Castles & Crusades Fantasy Roleplaying Game from Troll Lord Games, and has published two modules for this system. His upcoming RPG is called Victorious: Steampunk Adventure in the Age of SuperMankind and is expected to be out in winter of this year.
---
Blake Ovard
Blake Ovard is a professional artist and animal rescuer. He has won numerous awards for his realistic pen and ink stippling art of wildlife, with pieces featured in gallery exhibits, art festivals, charitable organization posters, stamps, and hundreds of newspapers and magazines around the world. He is also an accomplished children's book author and illustrator with "Whose Feet Are Those?" "Flamingos Everywhere" and "Tugg's Doggie Rulebook."
The elements for art and animal rescue came together for Blake in one small rescue dog that was wrapped in a blanket that was staked down beside a busy six-lane highway in the hot July, Texas heat. That 4-month-old puppy was Tugg, and as Blake and his wife, Kim, nursed Tugg back to health, it became apparent that Tugg was a real-life super hero dog. Soon "Tugg: A Hero Among Us" was born. The quarterly series is a super-fun ride for all ages, following along as Tugg saves the world from things he didn't even know were dangerous.
Blake created and developed anti-bullying and self esteem programs featuring Tugg for schools and created therapy programs with Tugg for various local elderly care facilities. Tugg received the Award for Canine Excellence, Companion Animal by the American Kennel Club (AKC). Blake and Tugg were featured guests at Dallas Cowboys Stadium's Rally Days celebrations for the last two seasons, and helped team owner Jerry Jones present the award to the 1 millionth visitor to Cowboy's Stadium. Tugg has also been featured on T.V. and in newspapers, was the "celebrity guest dog model" at the annual Fashion Group International show in Dallas, and has been a spokes-dog for charitable organizations ranging from cancer research to children's advocacy groups.
Blake also creates sketch cards of all kinds of heroes and villains, fine art paintings, and blank sketch comic cover commissions featuring Tugg as a character from whatever book it is. He and Kim work in animal rescue every day and have started a non-profit rescue, Tugg's Pink House of Wuff, Inc. All of the proceeds from the sale of Tugg's series go to the rescue.
---
Erin Marie Hogan
     Erin is a beautiful and talented lady who is a star with grace and wit!  She had the leading role in the cult favorite Paranormal Entity (2009), and went on to star in Hold Your Breath (2012), and numerous award winning short films. She has appeared in such television hits as Seven Lives Exposed, The Bold & The Beautiful, Femme Fatales, and 1,000 Ways to Die.  She won Best Actress In A Drama at the Playhouse West Film Festival for her portrayal of an agoraphobic young woman, haunted by the memory of her fiancé's murder. After the first screening, a man approached Erin to compliment her on her performance, and explained that he was a recovering agoraphobic. Erin maintains this is the greatest compliment she has ever received.Erin considers herself extremely lucky to have starred along side actors such as Mischa Barton, Danny Trejo, Aaron Paul, and Vinnie Jones. Erin and her friends also produced an Arrested Development (2003) fan series entitled Paul Goetz's Last Ditch Effort (2012) about Erin's real-life friend Paul, and his attempt to get cast on the new season of his favorite television series, Arrested Development.   Erin is a wonderful person and we are excited to have her at the con!
---
     Ty Tyner is an artist from Austin, Texas. He has worked on stories for publishers such as Hound Comics, Comix Tribe, Arcana Comics and Shot in the Dark comics. His latest work includes coloring the covers for the highly acclaimed series The Red Ten from Comix Tribe with CP Wilson III (Stuff of Legend, Marvel), color work on the upcoming SCAM anthology book from ComixTribe and coloring the weekly web comic Masters Of The Obvious for Hound Comics. Visit www.TyTyner.com to learn more.
---
 John Brightman
      John Brightman, founder of New England Paranormal Research, has taken part in several paranormal documentary productions, as well as his own historically haunted film project.   John's outstanding research and state-of-the-art precision to gather evidence has lead him to being featured on shows like: Ghost Adventures, My Ghost Story, Worlds Most Scariest Places and even international shows in over a dozen countries, world-wide.  Specializing in the infamous murder cases of cult leader Carl Drew, as well as Mary Lou Arruda, John's lectures will captivate every audience with his macabre tales and astonishing evidence.   John's experiences and stories will be showcased in his book,Dark Gift  based on the Bridgewater Triangle.  We were lucky enough to have John at our Paranormal Conference earlier this year and he was a break out star of the show!  He is a big tall man with a gentle demeanor and an incredible amount of knowledge to share.  We love this guy!  Make sure you stop by and give him a high five during the con!
---
     Please welcome Funimation Anime' Voice Talent of such TV series as Dragon Ball Z, and Toriko...and actor in such movies as Drive Angry, W., and Shadow People...and voice talent for video games such as Infinity Blade...Mr. BRYAN MASSEY!  Not only is he an incredibly talented actor, he is also one of the funniest guys you are ever likely to meet. 

---
     Kristen is a Con favorite!  Her voice talents have been featured on many anime' series from Funimation.  Her manga style art and comics are mind blowingly good.  She is quickly becoming one of the best things about the Anime' Cons around the US.  The best thing about Kristen, is she doesn't realize how awesome she is...she is easily approachable and a pleasure to talk to.  Spend some time with her at this year's con and see what we mean!
---
Lorna Reynolds
     Lorna Reynolds is an East Coast psychic medium.  Her psychic galleries and past life regressions have astounded thousands of people in her lifetime.  But it's her easy going way with people...the way she is so aproachable...the way she makes you feel like you have made a real connection as soon as you meet her that really sets Lorna apart from the rest.  Not only will you be amazed by her abilities...you will come away feeling as if you have made a new friend.  Be sure to stop by her booth at the con for a private reading, or come to the big gallery session at the Liberty Theater that night!
---
    TV horror host and mortician macabre, Harvey is after all the ghoul's hearts.  His hit show. "Festival of Fear" airs in the fall on METV and is abhorred by millions...um...we mean adored by millions.  He was a hit at the last Rose City Comic Con and he has graciously agreed to return and gross us out again!
---
Halloween Harvey has worked for years at "Fast Freddie's Funeral Home and Fried Pies" as a master mortician. It was there that Harvey discovered his love for classic horror movies. It was also during this time that he discovered his delightful sense of humor. Harvey began his showbiz career by calling the "Bob In The Morning" show on 104.1 The Ranch and showering the crabby host with hilarious Ha
lloween-themed jokes.

Harvey then went on to briefly appear on the stand-up comedy circuit where grateful audiences showed their undying affection by showering the stage with a variety of fruits, vegetables, and poultry.

All of this adoration led Harvey to pursue a career in television, presenting some of his favorite classic horror films to delighted audiences! Harvey has currently worked out a TV deal to have his show "Festival of Fear" broadcast everywhere this fall! Stay tuned for more information as it becomes available
- See more at: http://www.halloweenharvey.com/bios/#sthash.ltcCOz2w.dpuf
Halloween Harvey has worked for years at "Fast Freddie's Funeral Home and Fried Pies" as a master mortician. It was there that Harvey discovered his love for classic horror movies. It was also during this time that he discovered his delightful sense of humor. Harvey began his showbiz career by calling the "Bob In The Morning" show on 104.1 The Ranch and showering the crabby host with hilarious Ha
lloween-themed jokes.

Harvey then went on to briefly appear on the stand-up comedy circuit where grateful audiences showed their undying affection by showering the stage with a variety of fruits, vegetables, and poultry.

All of this adoration led Harvey to pursue a career in television, presenting some of his favorite classic horror films to delighted audiences! Harvey has currently worked out a TV deal to have his show "Festival of Fear" broadcast everywhere this fall! Stay tuned for more information as it becomes available and be sure to follow Harvey on
FACEBOOK
and
TWITTER
!!
- See more at: http://www.halloweenharvey.com/bios/#sthash.ltcCOz2w.dpuf
Halloween Harvey has worked for years at "Fast Freddie's Funeral Home and Fried Pies" as a master mortician. It was there that Harvey discovered his love for classic horror movies. It was also during this time that he discovered his delightful sense of humor. Harvey began his showbiz career by calling the "Bob In The Morning" show on 104.1 The Ranch and showering the crabby host with hilarious Ha
lloween-themed jokes.

Harvey then went on to briefly appear on the stand-up comedy circuit where grateful audiences showed their undying affection by showering the stage with a variety of fruits, vegetables, and poultry.

All of this adoration led Harvey to pursue a career in television, presenting some of his favorite classic horror films to delighted audiences! Harvey has currently worked out a TV deal to have his show "Festival of Fear" broadcast everywhere this fall! Stay tuned for more information as it becomes available and be sure to follow Harvey on
FACEBOOK
and
TWITTER
!!
- See more at: http://www.halloweenharvey.com/bios/#sthash.ltcCOz2w.dpuf
      The man with the plan, the guy with the guts, the Merc with the Moves is back!  The hilarious hit of last year's comic con is coming back to do it again and this time he's bringing a couple...friends(?)!  Give it up for our hero, D. Piddy!
---
Jennyfer Keohane
Make Up Artist
     She stunned with her amazing Hollywood Make Up skills at last year's con and she's back again to wow you all over again.  Her classes were a huge hit at our break out session at Spirit Halloween Super Store and this year she will have her own classroom session at the con (co-hosted with make up effect specialist, Jeff Fields) where you can learn some amazing techniques to help you with your own cosplay designs! 
---
Jeff Fields
     Jeff has been doing fx since 2008. He started in the haunted house industry with Weeping Horrors haunted house, then moved to Doc Wilkes house of horrors, now he is head makeup artist at Terror Nights haunted house. He has also put together multiple photo-shoots, done a few shorts and helped on the set of the upcoming horror film: Daylights End. His online store is Facefactoryfx.com .and Facefactoryfx.us , his online website is FFFX.us.  Jeff is will blow your mind with the make up effect he can generate.  Don't mis his class, co-hosted with Jennyfer Keohane.
---
     Michael "Knightmage" Wilson was born and raised in Cleveland, Ohio and now resides in Youngstown, Ohio.
     A going on 14 year veteran Deputy Sheriff, Michael hasn't been cosplaying for long but he's quickly making a name for himself. The love for the comic and video game genre has been in his heart since he was little and it shows when he creates and puts his costumes on. Having many of his creations praised and displayed on numerous platforms. Michael has also judged costume contests.
     Michael has had the opportunity to work on 4 different Hollywood comic book movie productions. First on the 2006 film "Spiderman 3". Having being bit by the creative bug, that same year Michael auditioned for the reality show "Who Wants To Be A Superhero" hosted by Stan Lee. Michael developed a character named "Knightmage" for the show and was made a possible alternate for the broadcast. Michael would once again capture an opportunity in 2011 when he was cast in the Hollywood blockbuster film "The Avengers" as well as in "The Dark Knight Rises". While filming "The Dark Knight Rises" he was selected for the "Stunt Action Team" which allowed him to work closely with the stunt team, the coordinator, director and main actors filming in both Pittsburgh and New York. Most recently he was an extra in Captain America 2: Winter Soldier. Michael is also a member of the independent production company "Together Brother Productions" which produced such fan films as "Clash in the Knight, The Legion of Injustice and most recently The Joe Files and Flash Fall". Michael and Together Brothers are currently working on a documentary titled "Cosplay is Colorblind". Other projects include "Project: Lex" brought to you by Superhero Photography by Adam Jay and Bat in the Sun Studios. Project: Lex is a recreation of the DC Online Universe Cinematic Trailer. Michael will play Cyborg.
     Michael also is a spokes model for the independent comic company "Shot In The Dark Comics" having his likeness used for an upcoming original superhero comic character.
Genuinely loving to entertain, make a positive impact and bring smiles, Michael most often uses his costuming by participating in many charitable events, benefits, parades, birthdays and hospital visits to children. This has led him to becoming a member of esteemed costuming groups such as "The League of Heroes, The Heroes Alliance-Ohio Branch, East Coast Avengers and Superheroes to Kids in Ohio". Michael has also worked closely with local and national charity organizations as a sponsor, such as The Make-A-Wish Foundation, Putting Downs First and Angels for Animals. This has led Michael to making the "Knightmage: Cosplay Against/Awareness Campaign".
If you wish, become a fan at www.Facebook.com/Knightmage1 and follow on Twitter @Knightmage
---
Bill "Batman" Necessary
    Local Cosplayer legend, Bill Necessary, returns to Comic Con again  this year. Specializing in classic characters such as the 1966 Batman, Superman, Captain Marvel, the Lone Ranger and the Green Hornet,  Bill has appeared at a variety of events since the early 80's. These include Wizard World Dallas, parades, TV spots, church events, retail promotions and scores of private parties.  "I was making costumed appearances years before the term 'cosplay' was invented!" says Bill.  He is available to appear at your function or party!  Contact him here: necessaryones@yahoo.com   If you have an event and need a hero, call Bill!
---
Annaka is a Texas cosplayer who has been cosplaying since 2011. She attended her first convention at Dallas Comic Con in May of 2012.   She has a very wide variety and unique approach with her cosplays, and is best known for her take on her Lady Magneto cosplay as well as many other gender bending twists. 
     She has been featured on many cosplay sites for her take on cosplays, and was also a finalist in the Otaku House Cosplay Idol Finalists 2013 for North America. She has been published in We Rise Magazine 2013 and Gametraderslive 2013. 
     She loves attending conventions to have fun, and interacting with everyone. Conventions are her second home away from home!  She will be a featured cosplay guest and costume judge at The Heart of Texas Comic Con in 2014. She really loves and supports the cosplay community! 
Her page is below, where you can follow her shenanigans and progress work! 
---
      These folks are the hottest rising stars in the paranormal world!  With their live pod casts and audience involving expeditions, they are fan favorites with a huge following.  Their investigative experience will amaze you and the things they show and tell you will blow your mind.  They are official members of the Ghost Adventures Crew,  and I must say they are the friendliest, most easily approachable bunch of folks I have ever met.  Make sure you don't miss their presentation!
---
Jason Ament
     Jason is a phenomenal man.  He has been cast in so many stage, TV, and big screen productions it is hard to keep up.  It would be fair to say that he is most comfortable doing stunt work for these big productions and some of his work has led to the most memorable moments of films you know and love.  His latest work includes being cast in the OSCAR winning "12 Years a Slave", and before that..."Django Unchained".  You can find him currently in "Dawn of the Planet of the Apes".  Some of his other works include the TV series "Starcrossed", American Horror Story - Coven", and "Revolution".  And let's not overlook his work in "True Detective", "Drive Angry", G. I. Joe Retaliation" and "Jonah Hex".  If you want to know what it is like to work on a huge set, act in amazing productions, and do those fantastic stunts...Jason is the man to talk to.  We are super happy to have him!
---
---
Chris Vickers
Shadows of the Paranormal
Chris Vickers is co-host of "Misguided Souls" Radio show on Ztalkradio.com and Lead Investigator with Shadows of the Paranormal. He was featured on Travel Channel & My Ghost Story: Episode 23; where he talked about one of his most interesting urban legend investigations. Chris has conducted many lectures and workshops on various aspects of paranormal related topics and has been investigating in the paranormal field for the past 5 years where he uses his knowledge of science blended with the spiritual side to investigate all claims given. Chris searches for the answers to what may lie beyond this life.
---
Amtgard - Fantasy / Medieval Recreational Society
     Hello and welcome to the world of Amtgard!  Amtgard is a world-wide organization dedicated to medieval and fantasy combat sports and recreation. We use padded 'weapons', fantasy and authentic clothing, as well as imagination to immerse in players in a world of heroic combat. With our live action combat and role-play, you can fight with foam-padded boffer weapons, and even play the part of a fierce barbarian, a powerful wizard, a tactical warrior, a healer, and much more.  Amtgard is also a great environment for you to explore your creative side with a broad range of skills ranging from armoring and sewing to painting and singing, and anything in between.  No matter if your interest is competitive sports fighting, finding an outlet for your creative talents, or wanting to hone your leadership skills, Amtgard has something to offer you!  Make sure you check out the live demonstrations going on throughout the con on the grassy field between the Holidau Inn and the Best Western at the con site!  Everyone can participate!
---
Shawn Paine Stowe
    Shawn Stowe or as most people know me Shawn Paine Stowe. I am currently the host of Walk In The Darkness Radio. I am also an independent paranormal investigator that works with a lot of different teams in the field. I wanted to let you all know a little bit about myself and my start in the Paranormal field....I grew up in a old haunted farmhouse that was owned by my grandparents. We inherited the house when my grandparents passed away and whatever was in the house I don't think liked the idea of them being gone and new owners moving in. My parents didn't really experience a lot of activity besides a couple things here and there that they chalked up to imagination. Whatever was there was attracted to me!!! Whenever my parents would go out which happened quite frequently due to my father being a drummer in a popular band, the spirits would play tricks on me and terrorize me. It started out with sounds of footsteps walking around upstairs in the house to something knocking on the walls and windows of the house. I had a normal ritual when my parents would go out for the night that I went through which was running around the upstairs turning on all the lights before they left and then putting a chair under the door handle ( I know now that it didn't stop whatever from coming through the door), checking all the doors and windows to make sure they were locked up tight, closing the bathroom door and any doors that led into other rooms, turning on all the lights and turning on MTV cranking it up to avoid having to listen to the strange sounds that were occurring. Apparently whatever was there didn't like this because the noises got louder like it was trying to compete with the TV. I remember one night I actually called the police because I thought that someone was trying to break in, of course no one was...It was already in the house. That same night the apparition of the woman in white began appearing to me. I wanted to know why all of this was happening so after I moved out of the house and was on my own I joined a paranormal group to begin to try to communicate with the other side to get answers why I was terrorized!
---
 DoDad Burton
"Free Spirit"
Please welcome DoDad Burton, Race Car Driver to our line up of guests at this year's con! He is a local legend and has been racing since he was 12 years old and is like a super hero of the tracks! His car "Free Spirit" is a fan favorite and we are glad to have him at this event!
---
ALex McVey
     Alex McVey is a Chesley-nominated, award-winning illustrator whose work has been published internationally. He has illustrated the works of Stephen King, Joe R.Lansdale, William Peter Blatty, Jack Ketchum, Brian Keene, H.P. Lovecraft, Fantasy Flight Games, Steve Jackson Games, Weird Tales Magazine, and Richard Matheson, among others.  HIs talent is only matched by his friendliness and kindness.  Give him a warm welcome when you meet him at the con!
---
Miranda Caddell
"The Puffskein Experience"
     The Puffskein Experience is the solo nerd rock project of 20-year-old Miranda Caddell.  The Puffskein Experience came to fruition when Miranda decided to combine her two loves of music and fandom. With her ukulele in tow, she began producing music in 2011, focusing on parodies and original music about the Harry Potter franchise. Since then, she's has written and performed songs based on Doctor Who, Lord of the Rings, and The Fault in Our Stars.  She has released two EPS, with a third coming out soon!  When Miranda isn't rocking out as The Puffskein Experience, she likes to talk about Harry Potter and Doctor Who and tell bad jokes.  
You can contact her at facebook.com/puffskeinwrock and download her music at thepuffskeinexperience.bandcamp.com.
---
Chuck Holland

Westernpunk
     Chuck Holland is the creator and curator of Westernpunk: The Weird, Wicked and Wild West and promoter of the Weird West Fest, an alternative Western convention. A leading expert on the genre, Chuck is active in sharing the "Best of the Weird West" from Pop Culture and History through his entertaining presentations. Join the Westernpunk and help keep the West Weird!
     His presentation on Sunday at the con will be: "WESTERNPUNK Presents The Space Cowboy in Science Fiction" Space the Final Frontier? Cowboys have been there and done that.  Many of the earliest examples of American Science Fiction could be classified as Weird Westerns.  The iconic image of the West has shaped Sci-Fi from the beginning.  In fact, if it wasn't for the classic Horse Operas, we might not have STAR TREK OR STAR WARS! We discuss examples of the Space Cowboy in books, films and television.  If you enjoyed the television series FIREFLY, saddle up your atomic steed, strap on your laser guns and join us for a discussion of Sci-Fi Westerns.  Of course Han Solo drew first, he was a gunslinger!
---
Jeremy Clark
Comic Book Artist / Inker

     By forming a vast social network between himself and leaders in the fields of both comics and games since 2007, Jeremy has been able to work on some fantastic projects, including: the series "Urban Legends", the "Flowery Flag Devils" graphic novel, "Citizen of the Galaxy", and "Earth AZ" graphic novel.  He also regularly does collaborative work with studio pencillers on prints and commissions.  He is a rising star in the comic industry and we are proud to have him at our con this year!
---
     After reading comics for over ten years, Brett Mitchell attended his first Comic Con in 1982 (after which he took a quick thirty year break until attending his second in 2012). His art career started off with tracing comics as a kid. Over the years he has worked with many different media and styles, from inks and oils to fabric painting custom T-shirts. Presently he works with spray paint creating space, landscape, and abstract art. Last year, Mitchell Studios, which includes Brett and his daughter, Julia, began attending Comic and other Pop culture related conventions as artists, and they have been going to as many as they can since then. They had a great experience last year at Tyler's first Comic Con and are looking forward to being back again this year! 
Check out his work HERE!
 Brett will be hosting a Spray Paint Art Demo outdoors in the grassy field between the Holiday Inn and Best Western on Saturday at 4pm and on Sunday at 2:30pm...don't miss it!  He's amazing!
---
 The Pathfinder Society
Amazing Fantasy Role Playing
     Welcome to Pathfinder Society Organized Play! Pathfinder Society Organized Play is a worldwide fantasy roleplaying campaign that puts YOU in the role of an agent of the Pathfinder Society, a legendary league of explorers, archaeologists, and adventurers dedicated to discovering and chronicling the greatest mysteries and wonders of an ancient world beset by magic and evil. The campaign's home base is sprawling Absalom, the so-called City at the Center of the World, that stands astride the great Inner Sea on the mountain-capped Isle of Kortos. A Pathfinder's adventures explore the dark alleys and political intrigue of Absalom between far-flung travels to the most interesting and exotic locales in the world of the Pathfinder Roleplaying Game. In Pathfinder Society Organized Play, you play a member of the Pathfinder Society, seeking fortune and glory all over the face of Golarion. At the same time, your character works for one of the competing factions, all with their own motivations and secret agendas. Play is organized into Seasons, throughout which the actions and achievements of you and your fellow Pathfinders create an ongoing storyline. Each season consists of at least 28 Pathfinder Society scenarios (short, 4-hour adventures) set in a variety of exotic locations across Golarion
See Pathfinder Society Gaming Scenarios at the Bottom of this Page! 
---
Langdon J. Royale
Game Designer
     We are very proud to announce that game designer, Langdon J. Royale will be in attendance at this year's con.  And we are super excited to say that he has chosen to have the world debut of his new role playing game: "Tempus Nuvo" at our event!  Langdon has participated on every side of the gaming world for many years as a role player, game tester, designer, and engineer.  He has also been gracious enough to announce that all those who join in the game session will be permanently given credit in the book edition as play testers.  So don't miss this game at 9PM on Saturday night in Conference Room C!  (Seating is extremely limited, (6-8 people) and VIP ticket holders get first dibs on seats.)
---
Holly Wolf
Holly Wolf is an International Cosplay Star, who has also been featured in magazines such as FHM and Maxim. She has also graced covers such as Glam jam Magazine, Geek Fantasy and Next Level Magazine. Holly has been modeling for the last 2 years and in such a short time her career has gained serious momentum. Before deciding to pursue modeling, Holly was a member of a Nuvo-Burlesque dance company in Toronto Called The Chic-A-Boom Room. Performing at venues and shows across Canada.
Trained in the arts at a young age, Holly attended SheridanCol-lege for Performing arts, studying dance, acting and voice. She has toured with Musical shows such as HSM2:Onstage, and has performed with artists such as Shawn Desman and Nelly Furta-do, not only in their music videos, but live at the Juno's as well.
Not only is Holly well known in the glamour model world, she is also known very well in the comic and cosplay community. Be-ing a gamer herself, Holly has established herself within the world of cosplay and conventions, and within the next few years will be travelling and appearing at many Comic-Cons and Fan Expos.
She has also worked alongside companies such as The Black Tape project, and this year alone she will be accompanying them to locations such as Jamaica, France and Spain. Holly is also a Rockstar model. And has worked closely at many events in Canada as one of Rockstar's top models.
---
The S.C.A.
(Society for Creative Anachronism)
     The Society for Creative Anachronism...known as the Society or the SCA, is part of the "living history" movement, which means that SCA members have a "hands-on" approach to history, engaging in activities that help them to explore the culture, arts, and sciences of ages past. The SCA period encompasses pre-17th century Western Europe, with an emphasis on the Middle Ages and Renaissance.
     Texas and Oklahoma comprise the Kingdom of Ansteorra. The most visible focus of many SCA events is our martial activities. Many SCA members recreate the armored chivalric combat of the High Middle Ages, wearing replica metal or leather armor, carrying shields and using rattan weapons that have the balance and handling properties but not the lethal effect of the originals. There are also those who strive to recreate Renaissance fencing techniques using various styles of rapiers and fencing equipment.
     The range of arts and sciences, everyday skills, and technical knowledge is enormous. Period activities range from bardic performances (poems, songs, music, or stories) to arts and sciences (cooking, glass work, armor making, dancing, needle work, herbalism, calligraphy, brewing, and vintning, among many others).
---
 Carl Martin
of
Shinka Studios & Heroes of Cosplay
     Growing up with cartoons, anime, videogames, movies, and any other platforms for the expanding nerd culture fed into a love for cosplay. Carl however didn't start going to conventions until 2009. Not a year later, him and some friends, created Shinka Studios, going to conventions to compete at competitions and build a repertoire of costumes, winning Best in Show at their very first competition and building enough confidence to continue to learn and craft. Over the years Shinka Studios has been a part of many conventions, winning multiple awards, promotional videos, being featured in Game Informer and Cosplay in America, announcing and judging at conventions, being interviewed by Forbes, assisting in several charities, and being a part of Scyfy's show Heroes of Cosplay. At many times Carl and his studio do unorthodox cosplays or challenging characters in an attempt to bring them to life, learn new skills, and inspire others. Shinka has two goals: "Make others happy." and "Overall improve the community."
---
Dance Your Dreams
     Founded in 1996, the Dream Harem has become one of Tyler's outstanding & award winning belly dance troupe; garnering accolades from state wide competitions and performances. Locally, they are involved in Renassaince Faires, Parades and numerous community and charity functions. Over the years, the Dream Harem has also produced dance shows for many exciting venues, including Hawaiian Luau, Wild Wild West, Steampunk and of course, Belly dance! Members performing on Saturday for the Rose City Comic Con are; Cindy Jeanes, Shannon Blanchard, Sandra Corder, Laurie Shipp, Abby Greene, Amy Taylor and Edith Fudge, under the Direction of Melonye Grant, owner of Dance Your Dreams Productions. (LIKE our Dance Your Dreams Productions Facebook page for more info)
---
Edith Fudge
Fire Dancer & More
     
     Edith Fudge was drawn to belly dance after watching a woman perform at a renaissance faire "and thought how graceful and bright she appeared, and was struck by the confidence she had in herself. "The dancer was overweight and an average – looking woman, but when she began to dance her persona changed. She became light on her feet and beautiful."   
She decided at that moment someday she would belly dance.
In 2000 Edith came in contact with DYD Productions and became a member of the troupe.  
Edith became a certified belly dance instructor in 2010. Specializing in the Veil. She learned to perform with a Veil, Sword, Wings and Fire sticks/Fans/Tray. Edith enjoys teaching veil techniques at seminars, conventions and private parties. She has performed on The Royal Caribbean Cruise ship, Four Winds Faire, Middle Faire, Tyler Multi Cultural Arts Fest, Jacksonville Scarecrow Trail and Charity events also number us nursing and Assisted Living Homes throughout East Texas.  In 2013 performed for The Rose City Comi Con as a belly dance performer and enjoyed the Comi Con as a female version of Quicksilver from the Silver Hawks cartoons.
Edith Fudge is excited to be a part of the 2014 Rose City Comi Con and upcoming projects in the East Texas area. 
---
Joe Singleton
      Joe is an amazing artist. He has been an artist since he was a young adult. Joe is married and lives in Little Elm, Texas. He is a well-respected creator and his "old-school" style has been a draw for fans of all ages for many years. He has been redesigning costumes before it was "way-cool" to do it. He proudly holds his Artistic License for his monthly column from Collector Times since 1996, the longest running feature of its kind on the web. Many of his works can be found on DeviantArt. Recently he has been creating art for RPGs, a gaming book. Joe's fan base has grown substantially as he has become recognized as an outstanding commissioned artist. He has a talent for knowing what a fan wants upon request and putting it to pencil, quickly and without fail. His vast knowledge also him to school others in what artistry tools could further a career of someone who is looking for that just right "widget". Joe loves the con atmosphere and with over 15 years of experience invites anyone interested to stop by to chat and get a chance to win an original piece of art!
Art for RPGs:
Modern Knights 2000-2001
http://www.rpgnow.com/product/16741/Modern-Knights-Digital-Edition?it=1
Villains & Vigilantes modules from Fantasy Games Unlimited-Mall Madness 2013
http://www.fantasygamesunlimited.net/securefiles/Mall%20Madness.pdf
And soon-to-be-released Rising Sun, as well as Villains International with Dominique Sumner 2014
Supers! Revised Edition 2014
http://www.rpgnow.com/product/130108/SUPERS-Revised-Edition
Villains Accelerated 2014
http://www.rpgnow.com/product/134994/FAEVillains-Accelerated?term=villains+accelerated
---
James C. Leary
     James Leary's television credits include a two-year stint as Clem, the loose-skinned demon on the critically acclaimed hit Buffy the Vampire Slayer starring Sarah Michelle Gellar. James turned the original five-line part at the beginning of season six into a regular recurring role and was soon a fan favorite. He also had roles in HBO's The Comeback, with Lisa Kudrow, and NBC's Passions.
James co-wrote, co-produced and co-starred in the award-winning short film Stunt C*cks, a light-hearted spoof of the adult entertainment industry, with co-stars Lou Diamond Phillips, Scott Thompson and Ron Jeremy. The film played to sold-out crowds at film festivals around the country and won the audience award for best short film at the Deep Ellum film festival.
His other credits include a starring role in the award-winning, critically acclaimed sitcom Los Beltrán. In its two-year run, Los Beltran broke new ground as the first original comedy produced for Spanish language television in the United States. James brought his own undeniable energy and unique comic flair (he didn't speak a word of Spanish) to the show as Kevin, the Beltrán family's very American, flamboyant neighbor who rents an apartment from them with his same-sex partner Fernandito. The show received two GLAAD Media Award nominations (2000 and 2001) for Outstanding Comedy Series.    
Currently James, works as a Creative Designer for KingsIsle Entertainment, the game company responsible for MMORPG hits Wizard101 and Pirate101. He also provides the voice for the characters El Toro, The Frogfather, Duck Holiday and many others for both Pirate101 and Wizard101.
---
Eric Nivens
MC from "Jonah's Jokers" Comedy Troup
     Returning to the Tyler Rose City Comic Con for his second year, Eric Nivens of the comedy troup, Jonah's Jokers, will step up his game and become our MC of the Con!  His humor and radio dj style vioce will entertain and keep us up to date on what's happening and where during the two days of the event.  Make sure you swing by his corner and say hello and tell him your best jokes!  And if you get the chance...find him during the after party / cosplay contest  because you will not regret partying with this guy!
---
Sisters of the Dance
 KAR'RI AKA KARRI DUKE IS A PROFESSIONAL BELLY DANCER, PERFORMER, INSTRUCTOR WITH 30+ YEARS IN EXPERIENCE.  SHE HAS WON NUMERIOUS AWARDS IN CALIFORNIA TO HER ACCOMPLISHMENTS, HAS A THEATRE AND MUSIC BACKGROUND, CERTIFIED FOR FITNESS AND NUTRITION AND TITLE OF MS AMERICA OF BELLY DANCE IN 1991 HELD IN SAN FRANCISCO, CA WITH TWIN, EMELIA. KAR'RI TEACHES AT TJC, POLE EXERCISE TYLER BELLY DANCE AND BODY LANGUAGE STUDIO IN TYLER TEXAS.
---
 Cody "Little Hawk" Swimmer
     World reknown native American flute performer, Cody Swimmer, joins us at this year's con!  He has played and traveled with Willie Nelson and many more top stars.  His stories of Indian life and heritage are wonderful to listen to and his music will literally carry you away!  Stop by his booth and say hello and ask him to play atune for you...then prepare to be mesmerized!  If you are looking for the perfect soundtrack to your fantasy film epic...this is the guy!


Halloween Harvey has worked for years at "Fast Freddie's Funeral Home and Fried Pies" as a master mortician. It was there that Harvey discovered his love for classic horror movies. It was also during this time that he discovered his delightful sense of humor. Harvey began his showbiz career by calling the "Bob In The Morning" show on 104.1 The Ranch and showering the crabby host with hilarious Ha
lloween-themed jokes.

Harvey then went on to briefly appear on the stand-up comedy circuit where grateful audiences showed their undying affection by showering the stage with a variety of fruits, vegetables, and poultry.

All of this adoration led Harvey to pursue a career in television, presenting some of his favorite classic horror films to delighted audiences! Harvey has currently worked out a TV deal to have his show "Festival of Fear" broadcast everywhere this fall! Stay tuned for more information as it becomes available and be sure to follow Harvey on
FACEBOOK
and
TWITTER
!!
- See more at: http://www.halloweenharvey.com/bios/#sthash.ltcCOz2w.dpuf
Halloween Harvey has worked for years at "Fast Freddie's Funeral Home and Fried Pies" as a master mortician. It was there that Harvey discovered his love for classic horror movies. It was also during this time that he discovered his delightful sense of humor. Harvey began his showbiz career by calling the "Bob In The Morning" show on 104.1 The Ranch and showering the crabby host with hilarious Ha
lloween-themed jokes.

Harvey then went on to briefly appear on the stand-up comedy circuit where grateful audiences showed their undying affection by showering the stage with a variety of fruits, vegetables, and poultry.

All of this adoration led Harvey to pursue a career in television, presenting some of his favorite classic horror films to delighted audiences! Harvey has currently worked out a TV deal to have his show "Festival of Fear" broadcast everywhere this fall! Stay tuned for more information as it becomes available and be sure to follow Harvey on
FACEBOOK
and
TWITTER
!!
- See more at: http://www.halloweenharvey.com/bios/#sthash.ltcCOz2w.dpuf
---
Vendors:
(Click on the name of any vendor to view their home pages and / or facebook)
     The coolest gang on the planet...our buds at Ground Zero Comics are back again!  We could not have pulled it off last year without these wonderful folks and their tireless efforts!  With gaming, Magic, and comics galore, you will dig it!
---
Soft Drinks, Old Time Candy, and Novelties!
      Rocket Fizz is amazing!  With over 500 flavors of soft drinks you can't fins anywhere else, and old school candy like you haven't seen in years, and novelties that will definitely make you smile, this place is an instant classic!  We are glad to have them aboard with their tasty root beers and salt water taffy!  If you don't leave their booth with a happy face and heart something is wrong!
---
     Geek World is a very cool comic book, gaming, and more store located at 410 Loop 323 in Tyler, TX.  These guys handled the war gaming at the first con and brought some amazing stuff to the event!  Rest assured, Geek World will help make it a Rockin' event!
Gaming Schedule released by Geek World:
Day 1:
10am-12pm: Munchkin / Fluxx Demos 
12pm-3pm: Open/free Munchkin Tournament + Star Realms Game Demos
3pm-6pm: RESISTANCE!!!!!! Come for a few rounds of an amazing game that is sure to get you hooked!
5pm - Star Realms Demos
6pm-12am:ZOMBIE GAMES!!!!!!!!!! BOARD GAMES! CARD GAMES! MINIATURE GAMES! RPGS! ALL THINGS ZOMBIE!!!!!
Day 2:
10am-12pm: Star Realms / Red Dragon Inn 
12pm-3pm: Open/Free Star Realms Tournament
3pm-6pm: GET CURED!!! COME PLAY PANDEMIC!!!
6PM - SPECIAL STAR REALMS GAME - Winner gets prize package of weekend getaway at Whispering Pines Jellystone Cabin Resort!
6pm-12am: TABLE TOP!!!! We will be doing demos featuring games from Will Wheaton's popular web series Table Top!!
All Day, Both Days:
• Card Game Demos 
- War Game Demos
- Various Board Game Demos
And we will be holding a War Machine and Hordes Tournament both days!!! Find out more at: https://www.facebook.com/NETWarmachinehordesGroup
---
Three Suns Unlimited Gaming Store
     Three suns Unlimited is a killer gaming store onGilmer Road in Lingview, TX!  Owners, Randall & Christine Mick, are awesome people who seek to bring family friendly competitive gaming to the Longview area.  It's fun for everyone and the friendships made here will last a life time!  Drop in and say hello and let them know how much we enjoy having them at the Con!
Three Suns Gaming Schedule for the Con:
Sat
9 - 11 Rio Grande Games with game giveaways!
11 - 12 Looney Lab games (Fluxx, Loonacy)
12 - 4 AEG Games
4 - 6 Small World
6 - 9 Ticket to Ride
9 - Close - Various Table Top games
Sun
9 - 12 Shadowrun Crossfire
12 - 1 Looney Lab Games
1 - 3 Small World
3 - 6 Dungeon
6 - 9 Settlers of Catan
9 - Close  - Various Table Top games 
---
The Nerd Cave
Longview, TX
      The Nerd Cave is a fantastic comic and gaming store in Longview, Texas at 103 W. Loop 281 Suite 285.  These guys are growing like mad with new gaming and stock constantly popping up!  And the owner, John Fenlaw, is a terrific friend to us and the con!  We look forward to having them with us and John will be heading up the Children's events at this con!
Schedule of Events for Breakout Children's Mini-Con at the Staybridge Suites (2759 McDonald Rd.  Tyler, TX)
Sunday the 26th - 
1:00 Mini-Con Opens with Martial Arts Demo
1:00 Comic Workshop with VIP Guest comic writer / illustrator Blake Ovard
2:00 Art Contest Judging (w/Workshop Participants)
2:15 Pathfinder RPG (Until end of event)
3:00 Lego Building Contest (Sponsored by the Sky Vue Drive In Theater)
4:00 Costume Contest
5:00 End of event (Prizes Awarded)
---
Dungeon Crawl Games Store
Mt. Pleasant, TX
      Dungeon Crawl Games, where our dungeon is your dungeon. All crawlers are welcome to come in and play a game of Pathfinder Society, Pathfinder home games, D & D advanced or otherwise, Munchkin, etc...We are always willing to demo a game. So, welcome to the dungeon...we have fun and games.

See Pathfinder Society Gaming Scenarios at the Bottom of this Page!  And click on this link:  WARHORN!
---
Halflings Hideaway Games Store
Gilmer, TX
      This cool little store is relatively new on the scene, but they are quickly making a name for themselves in East Texas.  They run the coolest games, and their Magic the Gathering tournaments are top notch!  Drive out to Gilmer the first chance you get and check them out.  There's always something cool going on at Halflings Hideaway!
---
Pasadena Paranormal Research Team
     Our goals, as members of the Pasadena Paranormal Research Team, are to explore, research, and investigate what we and others consider to be paranormal.  We strive to keep an open mind and unbiased opinions as we set out to try to find answers to the unknown by gathering solid evidence and data. Most of us only think about the spirit world as the paranormal. We take in consideration other possible theories to further examine paranormal activity. The Pasadena Paranormal Research Team travels to various locations around Texas conducting investigations. We conduct private investigations upon request. Our services are always free of any charges. All evidence and information gathered remains private and is given to the client.
---
---
      Catt Dahman is an amazing, prolific writer of all things odd!  In her words: I have been writing for more than 30 years. Along the way, I have been a public speaker, a director for a charity, a waitress, a researcher, an interior   designer, and a retail clothing sales person and have even dabbled as a PI. I have taught in public schools, private schools, and college. Both my degrees are from Texas A&M where I took courses such as criminal psychology, deviant behavior, abnormal psychology, sexual psychology, and criminal investigation.   I am proud to be a native of Texas, have traveled all over the US, and am now back in Texas--in Fort Worth with my husband, son, 7 cats, a dog, and a ferret. Being a mom has been the best job ever.  I now write full time, working on horror, thrillers, sci fi, and criminal investigation series: a mixture of dinosaurs to serial killers, to  zombies to sharks to vampires to weird westerns, to time travel, to all things spooky. I like any story I can turn dark and chilling; often I hear that I am "a gory, scary writer" which is fine with me.
---
Brian Raif
     Brian is a fantastic new author on the scene whose works have been compared favorably to "The DresdenFiles".  He is an East Texas native with a number of college majors over the last decade only out weighed by addesses. Brian Raif published his first work in 2012 and then again in 2014 after learning several valuable lessons. He has recently made the decission to take his part time hobby and turn it into a slowly growing full time passion. With the sequel to his published William Codex series soon to hit the market Brian is excited about his flagship project and the other irons he has on the fire.
---
Martha Decker
   Martha Decker is a successful author and paranormal investigator who has been on the con scene for many years.  Her research is amazing and her presentations are some of the most informative out there.  Her new book "Paranormal Profiling" is already a best seller on the paranormal charts.  We are glad to have her as a guest author and judge of the short story contest.
---
Mitchel Whitington
     Mitchel is oneof the most prolific authors we know!  He has books on history, hauntings, and more!  Definitely a fan favorite and one of the most interesting people you will ever get the chance to talk to.  He lives in one of the top ten most haunted houses in America!  Make sure you stop in and say hi...and thank him for being one of the judges of our short story contest!
---
Heather Payer-Smith
     Heather is just plain awesome.  What more can we say?  Not only is she writing a series of fantastic young adult novels, she is also an animal rights activist and runs a no-kill shelter that is mostly self funded.  She always cheers for the underdog and that's why we cheer for her!  Check out her books and give her a thanks for being one of the judges in this year's short story contest!
---
Charles Parkes III
     Charles is the type of guy who lets the world do its thing and he does his, until he gets riled up over something silly going on in politics or the world in general.  His essays and political themed papers have been called everything from "genius" to "scathing".  His fiction works are also acclaimed. A great guy and a talented writer, Mr. Parkes is very welcome at the con as one of our guest judges in the short story contest. 
---
Dianna Hunter
     Please welcome a very talented lady, Dianna Hunter to the con as one of our short story judges!  In her words: "It seems now that I took the long road to becoming who and what I always wanted to be. I am married and have been married several times before, which has at times been painful, but always educational. I have three children, all grown and living their own adventures now.  I am a professional photographer and worked as a photojournalist for several yearIs. The not-so-gentle nudge I received from my first newspaper editor started me writing and gave me the confidence to continue doing the one thing I had always wanted to do. Once the words started flowing, I couldn't stop them. It did not take long for me to see that the barriers between Fantasy and reality were barely existent and everything is just a matter of perspective.  Though I have lived most of my life in Florida, I now live, with my husband and a whole lot of Aussies – Australian Shepherd dogs – on a small ranch in east Texas. I currently have eight Fantasy books published with eXtasy Books. RAIN DANCE is the first in a new series titled, DANCING IN THE RAIN and will be released December 1st 2014. The second and third books in this series will follow with CHASING THE WIND January 1st and TOUCH THE SKY February 1st. More will follow in this series - as fast as I am able to write them. I hope you will all order these great new releases from eXtasy, Barnes and Noble, Amazon or any other of the fine stores providing e-books for your readers."
---
Curt Collier
And our final short story judge tells us a little about himself...     

     Born in The Fruitcake Capital of the world on an icy afternoon in January '63, Curt made a grand and noisy entrance into the world. And he hasn't quieted down in fifty years!
     Curt's education spans such diverse places as Alba-Golden High School, Global University, The University of Arkansas and The University of Texas from which he has graduated and can claim worthy degrees.
Curt's choices in occupations are more diverse than his choices in education. He spent fifteen years as a private security specialist, thirteen years as a paralegal (civil, criminal, litigation and managing) and his walkabout years as a: cabinet maker, railroad stevedore, bean polisher (Don't ask!), gun salesman, sporting good manager, convenience store clerk, Otter Pop factory worker, and more that the years have swallowed hopefully never to re-emerge.
     It is from this eclectic background, multifarious work history, interdisciplinary education and wide-ranging geographically various choice of homes (all over Texas, Louisiana and Arkansas) that Curt draws his stories. His books defy clear cut genres ranging from the macabre, through terror, contemporary fantasy, science fiction, suspense, mystery and satire. Curt is an equal opportunity disparager of human conceits and never misses an opportunity to remind the haughty and comfortable that their feet, too, are made from clay.
     Curt has sold books in North America, South America, Europe, the British Isles, Africa, Asia and Pan-Oceania. "Border Town Blood," "Bloodlines" and his "Short Stories of Terror" make regular appearances on Amazon's Bestsellers List. "Peek-A-Boo, Mama," Curt's short story about the aftermath of a single woman's choice to have an abortion, sold over two-thousand copies on Amazon its first weekend for sale and continues to generate controversy and both positive and negative emails even now, years after its initial publication. This is just one of the many short stories that are part of a new universe known as "The Terrortory." Each issue of "The Terrortory" contains two short stories of terror. You can locate "The Terrortory" and all of Curt's books on his Amazon Author's Page at www.amazon.com/author/curtcollier.
You can keep up with Curt and the latest scoop on forthcoming books and short stories at Curt's website "Thoughts of a Polyhistor" found at www.curtcollier.com.

     One last word: If you should see Curt at the mall, the grocery store, the electronics store, or at your favorite restaurant, please say "Hi!" Curt always enjoys meeting a fan. But please be nice, or you might find yourself the victim of grisly consequences in one of Curt's upcoming stories. The monsters have to be fed, you know.
---
Sponsors
Rosevine Inn Bed & Breakfast
 
City of Tyler Convention & Visitors Bureau
Card & Party Factory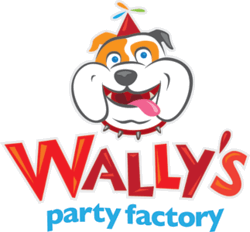 Jellystone Park at Whispering Pines
Hastings

What About Kabob?

 Spirit Halloween Super Store


Carter Blood Care

 Terror Nights Haunted Attraction

Liberty Hall

New in Tyler in the Southeast Crossing Shopping center on the corner of Loop 323 & Troup Hwy! Awesome! 
email us at jericho_co_productions@yahoo.com